Why Linen Home Textiles & Linen Clothes Are So Expensive?
Linen is ageless. It's without end. Not just a fabric, linen is a lifestyle. In ancient worlds, linen gently caressed souls, infinitely wrapping them in the bonds of eternal luxury and generously granting them immortality. A symbol of lavish riches and placid purity, it has been a mainstay for eons, never losing its luster. Throughout time, it has influenced everything from class to trade and religion to currency.
Luxury Linen's Key is Quality, Not Quantity
Born from the humble and organic beginnings of flax, linen's life starts out as a tiny seed that needs nurturing before bursting to life. It is then transformed, entering a realm of opulence and extravagance. Yet it's also quiet. Linen is minimal and modest. Proving itself over centuries, it requires no fanfare or boastful behavior. It embodies the notion of quality in simplicity.
From the Ground Up
Sown in the springtime, linen blossoms in the form of the flax plant. Cultivated in green fields, the chutes spend only a few months developing before reaching maturity. They are then entirely pulled from the ground, as even the roots contain valuable fibers. Through a process called retting, the plants are left in place, allowing the natural world to travel an organic path that breaks down the fibers. Sun, rain, soil, dew, and micro-organisms all play a part in dissolving the pectin, which binds the plant together.
After several weeks of meticulous turning to ensure evenness and an ideal state, the plants are harvested. Bales go to factories where the fibers are separated. Scutching and hackling are tedious methods employed to get the flax from its plant form to a workable fiber. Silk strands and coarse pieces, called the line and tow respectively, are divided, with the line used for fine textiles and the tow for coarser purposes.
The fibers are put through a spinning machine, turning them into yarn. This yarn is subsequently wound into bobbins and ready for weaving. Once the looms are set up to accommodate a cross-flow of latitude and longitude, an incredibly astute weave takes place, with all factors being monitored through computerization and the human eye for quality control. Textiles are inspected, and if any overlooked flaws have occurred, they're hand-mended. Then a final sheering to remove pilling and any other impurities creates a distinct fabric known for its excellence and high-grade standing.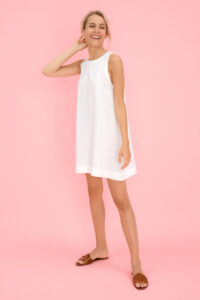 Reap What Is Sown
This systematic process is fine-tuned in all regards to ensure worthwhile output. Adherence to optimal standards is critical in producing the finest linen. However, these standards aren't shared across the board when it comes to textile production.
European linen sets the bar in manufacturing, which is why HomeyLinen exclusively employs this fine tradition. It puts care and quality at the top of its order, expending a massive amount of time-honored tradition, labor, technology, and care into results that reflect an unparalleled reputation. Other linens fail to even come close to ranking in this class.
Cheap linen is unfortunately marketed on a large scale. Areas such as China, Egypt, and India don't subscribe to the same processing techniques as Europe. From planting seeds to the final stage of manufacturing, inferior procedures and inadequate measures culminate in poor quality. This quality affects pricing. Those unfamiliar with intricate details of textile production can easily be swayed into purchasing less costly bottom-rung goods, some of which aren't even pure linen. The consequence of this comes in the form of the age-old adage, "you get what you pay for."
Man-Made Versus Machine
Not only do fabric blends and general inferiority generate a lesser product, but bulk manufacturing continues this downward spiral of inadequacy. Linen requires a delicate touch. Its diverse commodities, such as clothing, sheets, canvas, and bedding, need to be handmade with painstakingly careful and delicate precision, just as HomeyLinen does. Inferior merchandise is put together in automatic machines, which cannot handle linen's flexible nature. Cheap flax production, in and of itself, yields a crooked cut. Add mechanization to the mix, and the results are substandard at best.
Proper linen requires individual cuts for each product. The thread needs to be pulled and tediously worked with to achieve crisp and pristine straight lines. Weaving irregularities are a tell-tale sign of low-grade fabric. So too is total smoothness. Linen is a natural product that bears unique and subtle crinkles. If an item seems too silky and sleek, then it's likely nothing but a fabric blend.
Nature's Premium Value
Other indicators of an inferior product include coloring. Pure linen is notoriously complicated to dye. Rigorous methods entail precision techniques utilizing materials gifted from nature. A quality textile will have a uniform organic color with a natural patina versus a "frosted" and uneven appearance or a subtle yellowing. Premium raw materials are necessary to achieve linen's status. Chemically influenced fabric alterations disregard the fundamental basis of what linen is about.
HomeyLinen relies upon only the cleanest of European OEKO-TEX certified linen. This certification ensures the material is free from chemicals and other harmful substances. Pure linen is moisture-wicking, breathable, and thermoregulating. It's antibacterial and hypoallergenic. All of these features come standard. Because of its improper refinement and possible fabric blends, cheap linen will not support these comfort and health benefits.
The Ability to Maintain and Sustain
With the care undertaken for pure linen, it carries an unmatched and unique soft durability. Its long-lasting lifespan is worthwhile. Conversely, cheaper products are harsh and lack longevity.
Another key feature is sustainability. The balance between environment, economy, and equity is a top priority in production. Linen is eco-friendly, which is a quality HomeyLinen stands for. True organic properties allow for an eventual and harmless return to nature. When deviation from this occurs due to cutting corners and false advertising, the entire premise of linen's true intent is deceptively negated.
Weaving It All Together
Linen is an investment. From the methodical production of flax to the end result, an incredible amount of manpower, finances, monitoring, nature, and technology is required to generate the quintessential outcome. Without all of this, the material is second-rate. This is why linen is seemingly initially expensive. Yet, in the long run, it's actually cost-effective. Not only does it surpass its value, but it does so by taking care of its owner and the Earth.